At Tankeros, we carry out the installation and maintenance of water vessels and water reserve tanks for fire protection systems, potable water, wastewater, irrigation water, and other types of water and liquids.
WATER STORAGE VESSELS FOR FIRE PROTECTION
FIRE FIGHTING WATER STORAGE VESSELS
At Tankeros, we install water storage vessels for firefighting. This type of storage vessel is a vital structure for safety in areas where any type of fire can be triggered, especially if the area does not have efficient access to running water.
Our firefighting vessels are a strategic weapon to prevent fire damage and spread.
These types of water reserve vessels are especially helpful as a first measure when fighting an unexpected fire.
Request information with no obligation, and get personalized help with your project.
WASTEWATER STORAGE VESSELS
Our wastewater vessels comply with the most demanding guarantees in terms of wastewater treatment systems. Existing wastewater treatment systems require this type of vessel to ensure proper operations.
Ask for information about our manufacturing, installation, and maintenance of wastewater vessels and our professionals will be more than happy to help you. These types of tanks are designed to treat wastewater from different sources like agriculture wastewater, factory wastewater, municipality wastewater, and service company wastewater.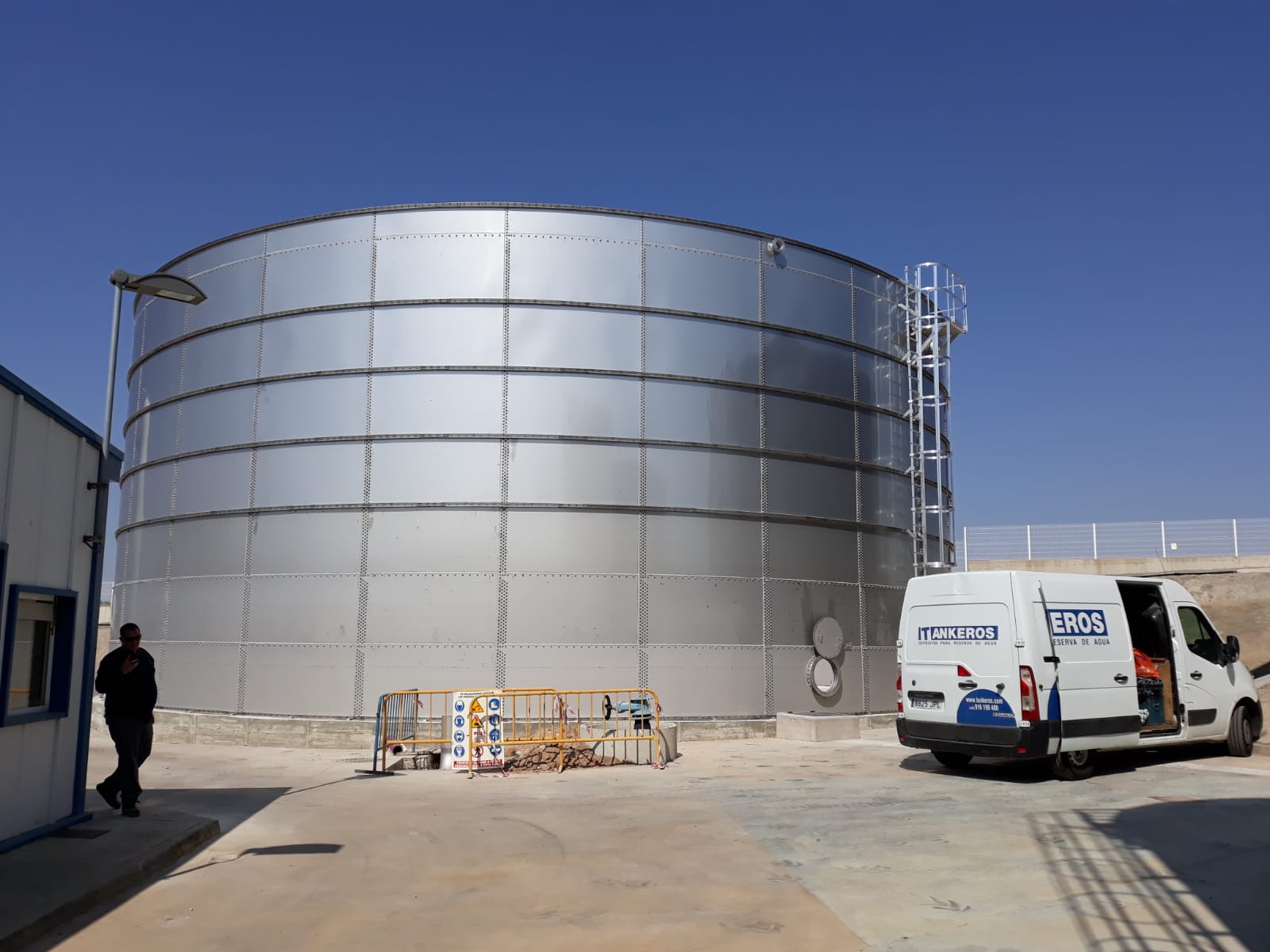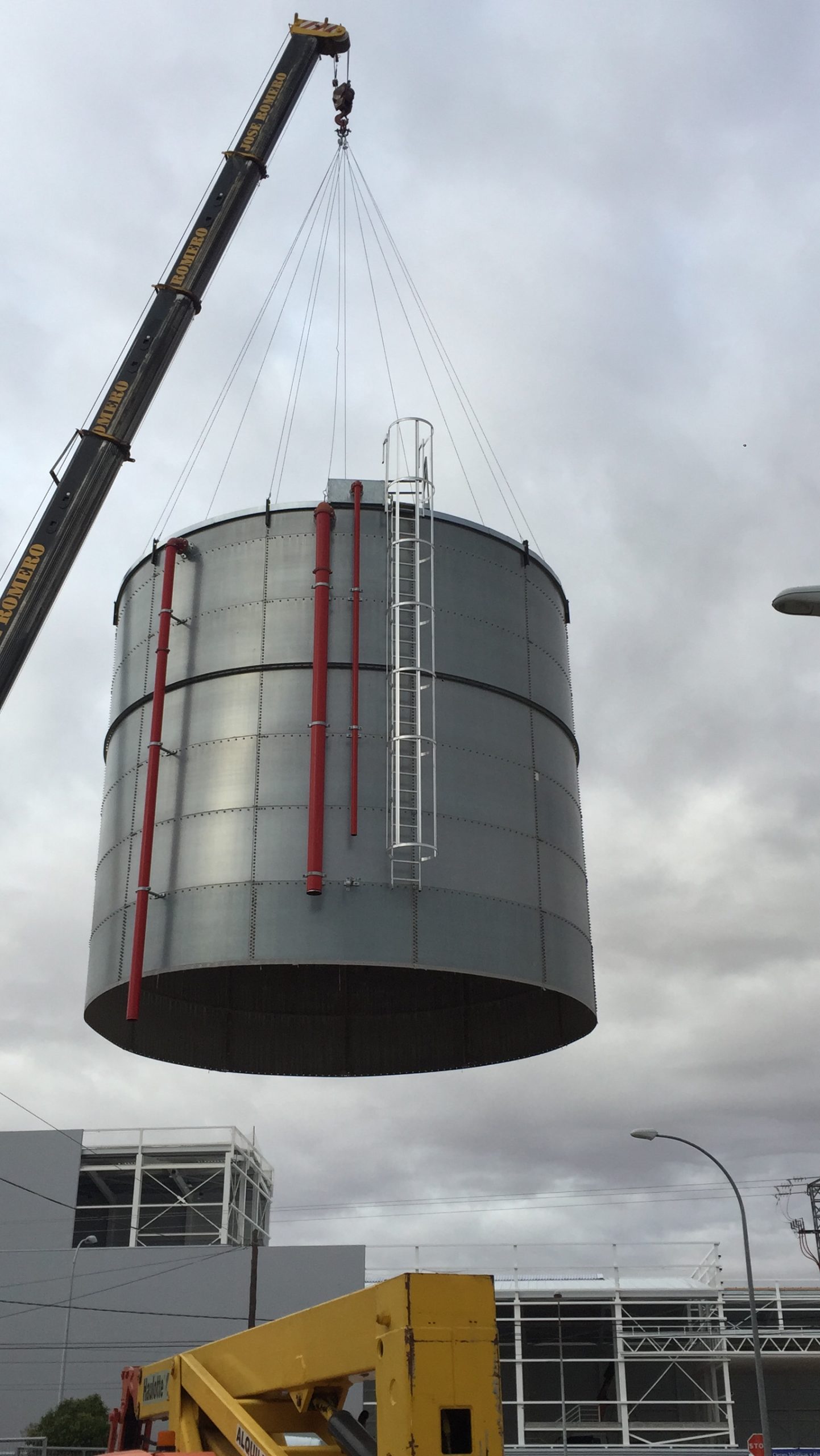 POTABLE WATER STORAGE VESSELS
Potable water vessels are structures that safeguard access to drinking water for a population. If unexpected circumstances occur in terms of supply failures, or if there is a work environment that does not have potable water supply, potable water storage vessels can cover an essential need for the people in that situation.
Our potable water storage vessels are manufactured with top-notch materials and with designs that protect the liquid from contamination and contact with bacteria.
Request information regarding the manufacture, installation, and maintenance of these vessels.
AGRICULTURE WATER STORAGE VESSELS
In the context of agricultural activity, water resources are the main raw material with which work is undertaken. No crops can grow without water. Therefore, we at Tankeros offer irrigation storage vessels.
This helps to guarantee irrigation water supply. These agricultural vessels will guarantee the proper management of the most important element for farming fields. Our professionals can inform you in detail on the process to carry out to install irrigation water storage vessels in your fields.
Request information with no obligation and discover the quality and efficiency of our irrigation vessels.
Ask for information about our irrigation water vessels and our professionals will be more than happy to help you.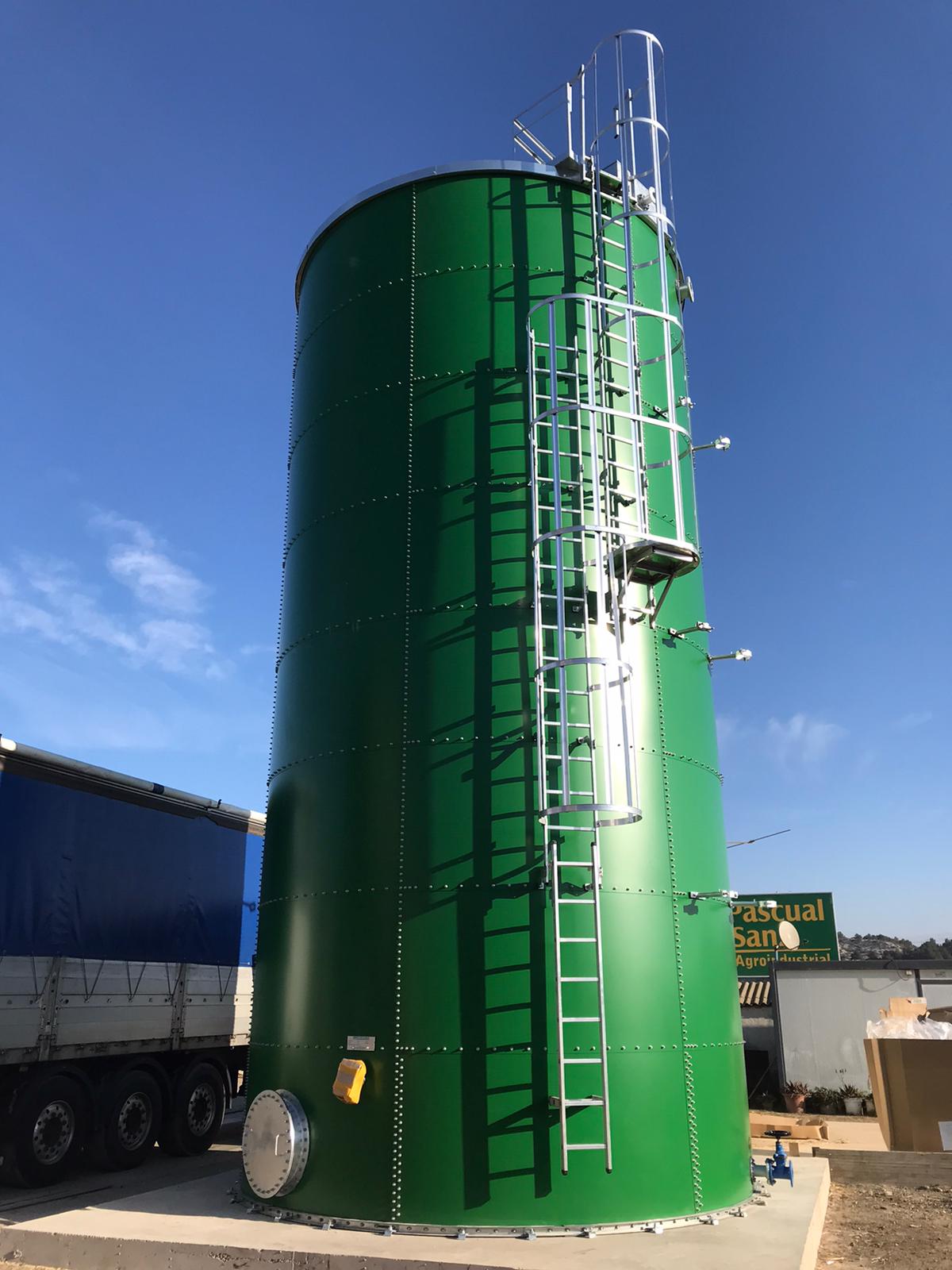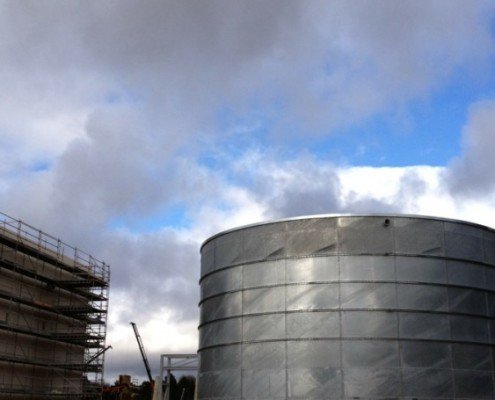 INDUSTRIAL TANKS FOR THE FOOD, ENERGY, AND SERVICES SECTORS.
In a factory and on certain production lines it is often necessary to use water to undertake the business activity. Our industrial vessels are designed just for that purpose. These are vessels for production process water that is needed for the manufacture of products.
Thus, our industrial vessels for process water will help your factory or company to be ready to reach its goals and the level of performance you are looking for.
At Tankeros, we help the secondary sector with our industrial vessels. Request information with no obligation to buy through our contact form.
OTHERS: COMPATIBLE LIQUID STORAGE VESSELS
If what you are looking for are storage vessels for all kinds of purposes and applications, do not hesitate to contact us for the best quality. At Tankeros, we undertake national and international projects and we have the experience of hundreds of installations to back us up.
We will provide and install water storage vessels with the best finishes to ensure maintenance under the best conditions.
These are liquid storage vessels that may just be vital for your business or habitat. Request information with no obligation to buy.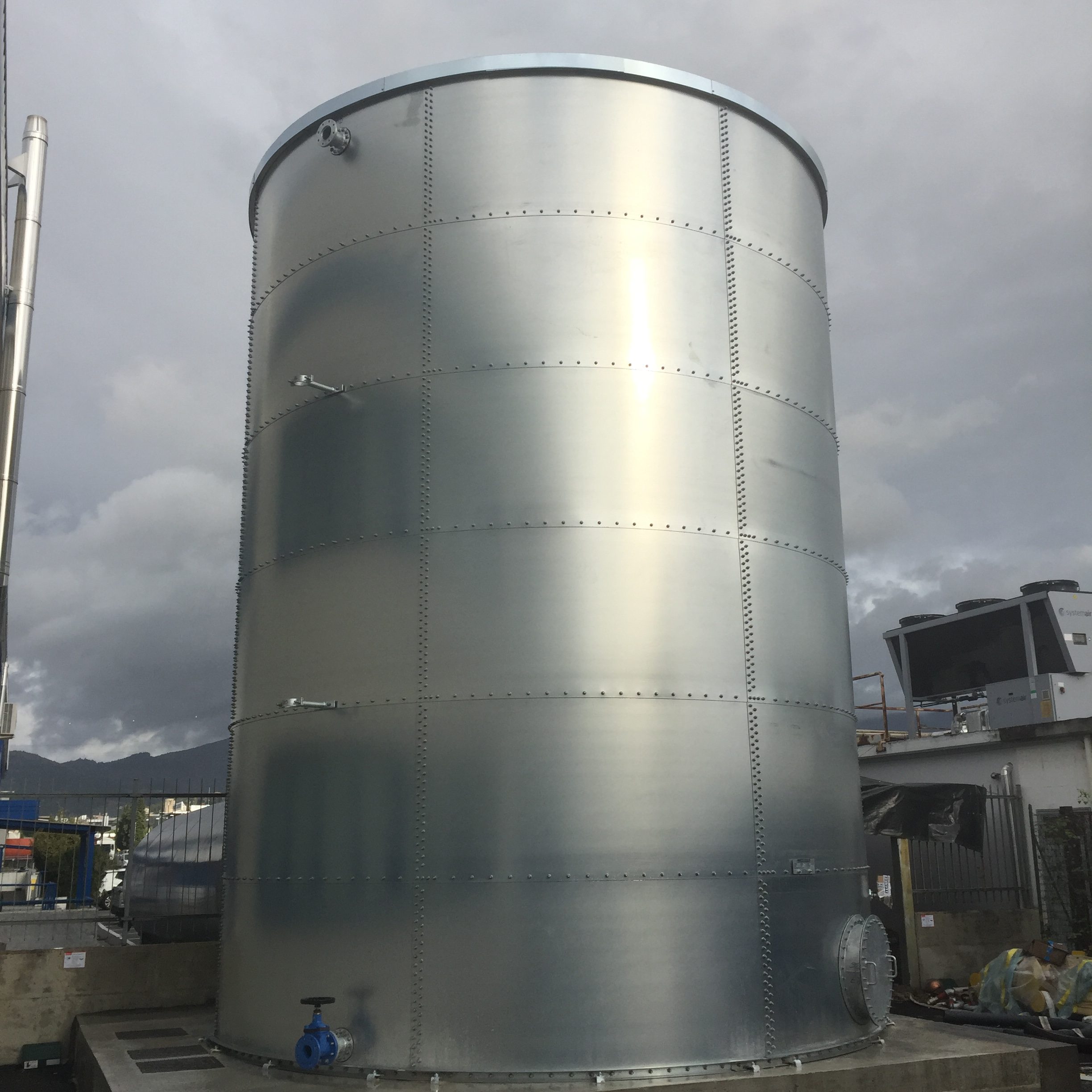 YOU MAY ALSO KNOW OUR PRODUCTS AS...