At Tankeros, we carry out the installation and maintenance of water tanks and water reserve vessels for fire protection systems, potable water, wastewater, and other types of water and liquids.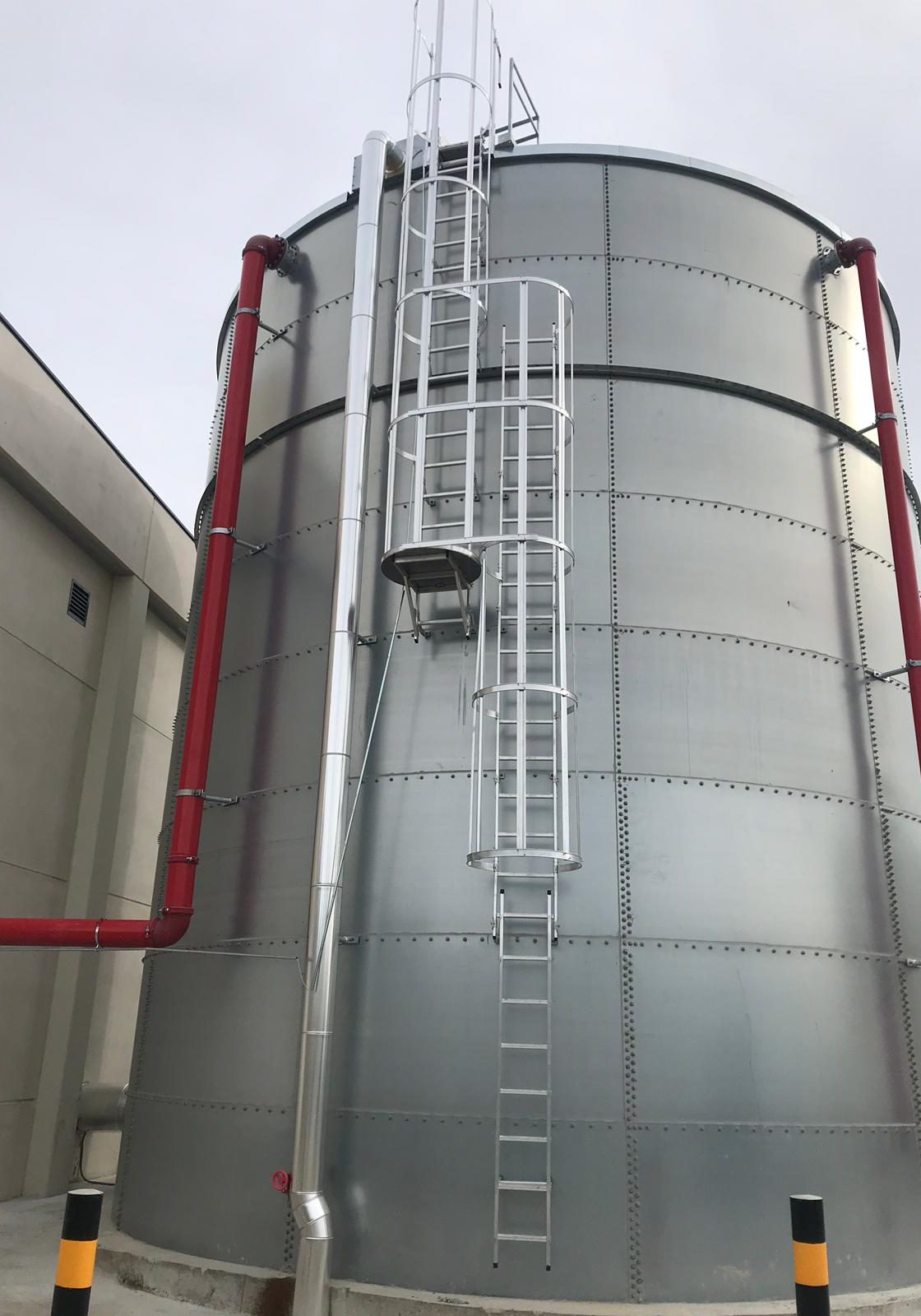 WATER STORAGE TANKS FOR FIRE PROTECTION
FIRE FIGHTING WATER TANKS
Our firefighting water tanks are a key tool for prevention in firefighting systems. They are perfect for factories, warehouses, municipalities, etc. and have minimal maintenance. Being able to have thousands of liters of water to put out an undesired fire that could alter the safety of a structure, area, and the inhabitants thereof is synonymous to solving a catastrophe. At Tankeros, we install these firefighting tanks in accordance with all quality requirements.
This allows factories and industrial installations to have an effective system to prevent fires in plants and warehouses so that production chains are protected from damage. Our work helps this sector to implement more efficient safety measures so as to protect sector businesses and products.
Spain leads the European ranking in the proliferation of fires – along with Portugal and Poland. Thus, having these water reserve tanks means having the most immediate resource to remedy a serious problem. In addition, current regulations dictate that "in production centers where flammable and/or combustible liquids are used, or where the nature and quantity of the materials stored or handled so dictate, it is necessary to design a water protection installation against fires." Our manufacturing, installation, and maintenance service for these types of tanks also covers companies and factories in terms of complying with the law.
Due to the importance of protecting water resources, at Tankeros we constantly research and develop efficient, practical, and affordable products for wastewater treatment systems. Therefore, we install wastewater tanks.
Wastewater tanks are made mainly in stainless steel sheets.  We typically use AISI 304 and AISI 316 stainless steel.
There are different possibilities in terms of wastewater tanks, depending on if the tank is for industrial wastewater or municipal wastewater (we would also include here the treatment possibilities for water purification):
Digesters.
Biological reactors.
Homogenization and equalization tanks.
Clarifiers.
Aeration basins.
SBRs.
Dried sludge silos.
ATAD tanks.
Sludge.
Sedimentation.
Flocculation tanks.
MBBR.
Biological treatment.
Gross waste storage tanks.
Effluent storage tanks.
pH balancing tanks.
Clarifiers.
Containment tanks.
Chlorination tanks.
Sequencing batch reactors.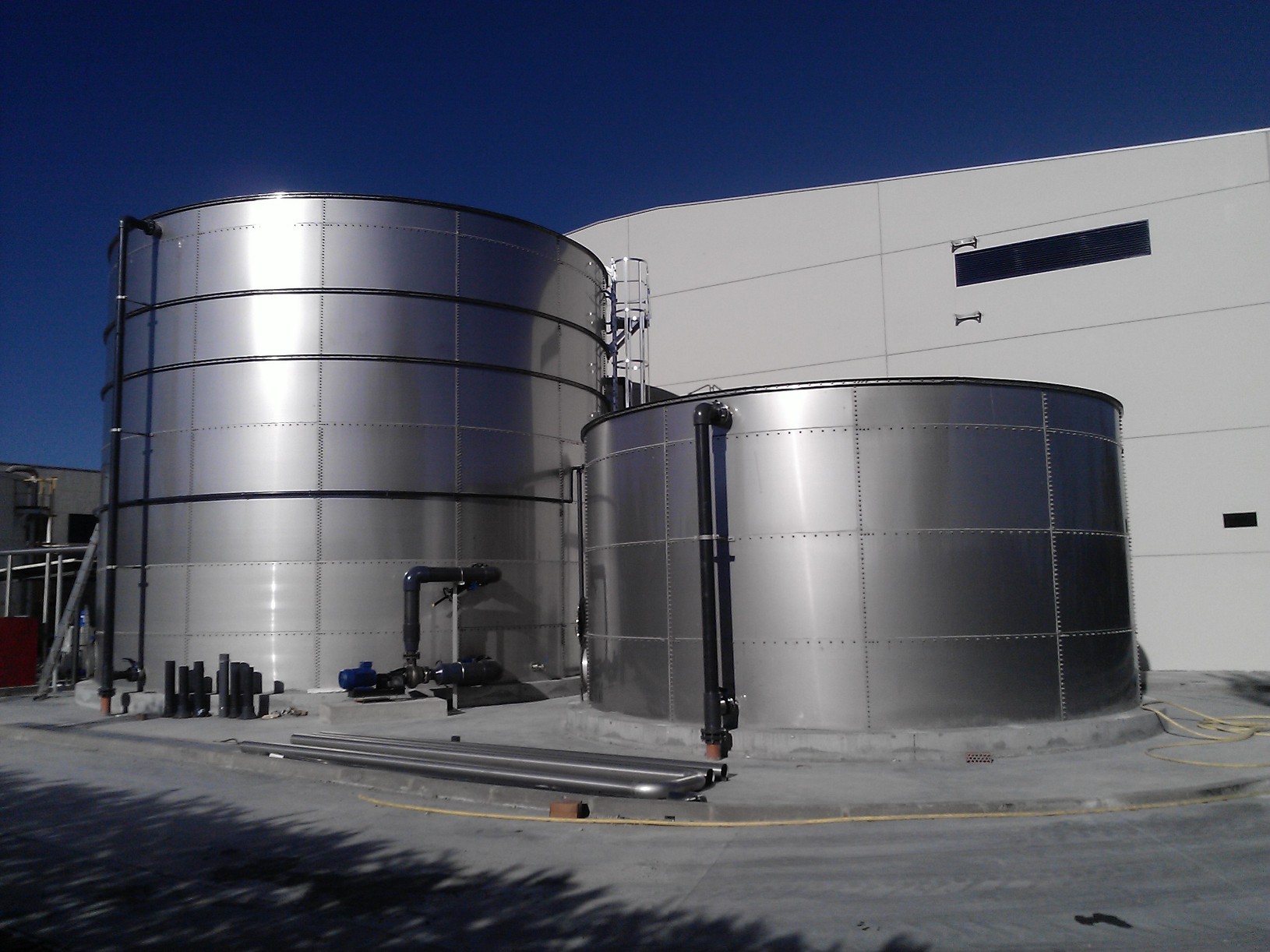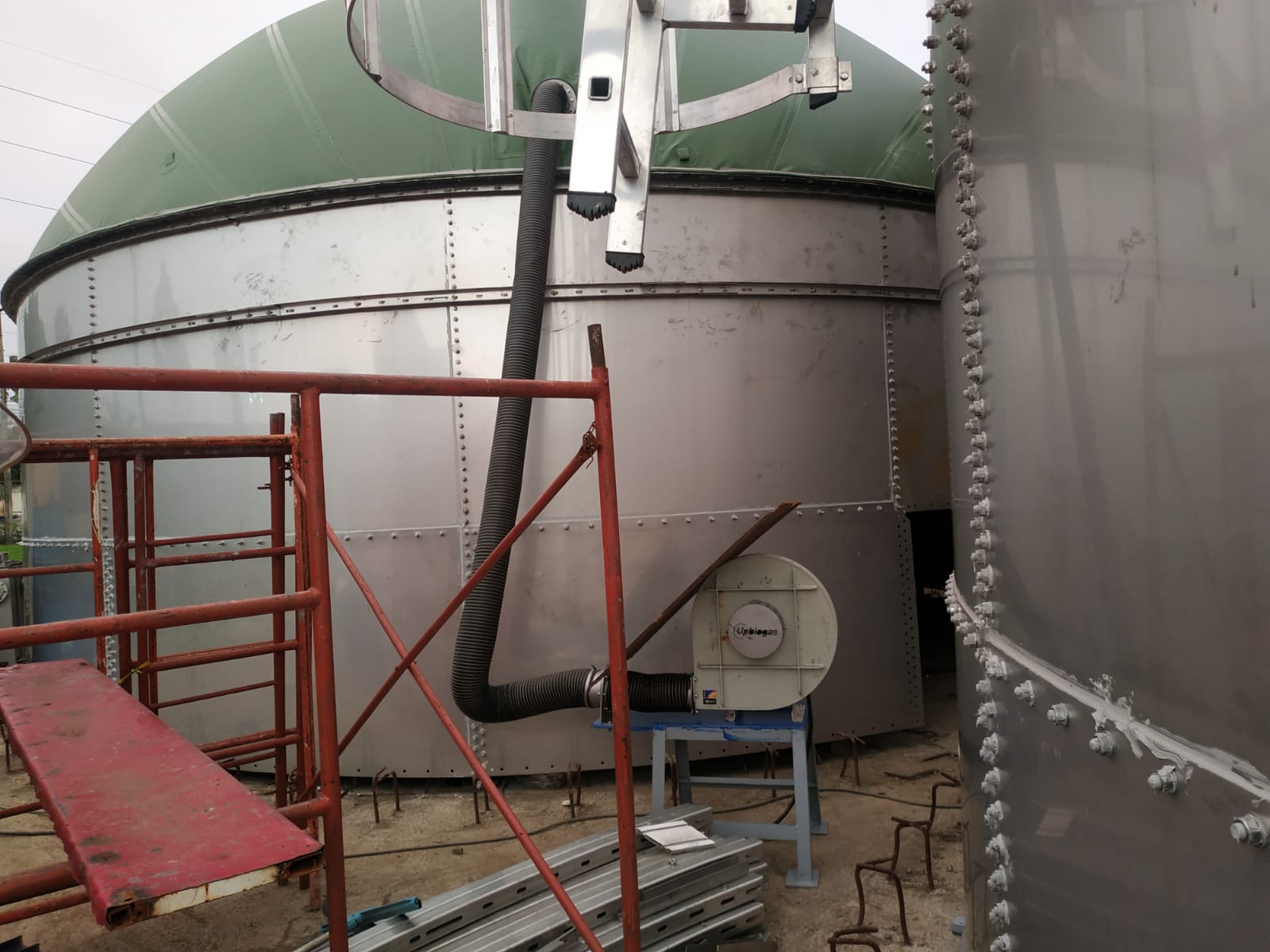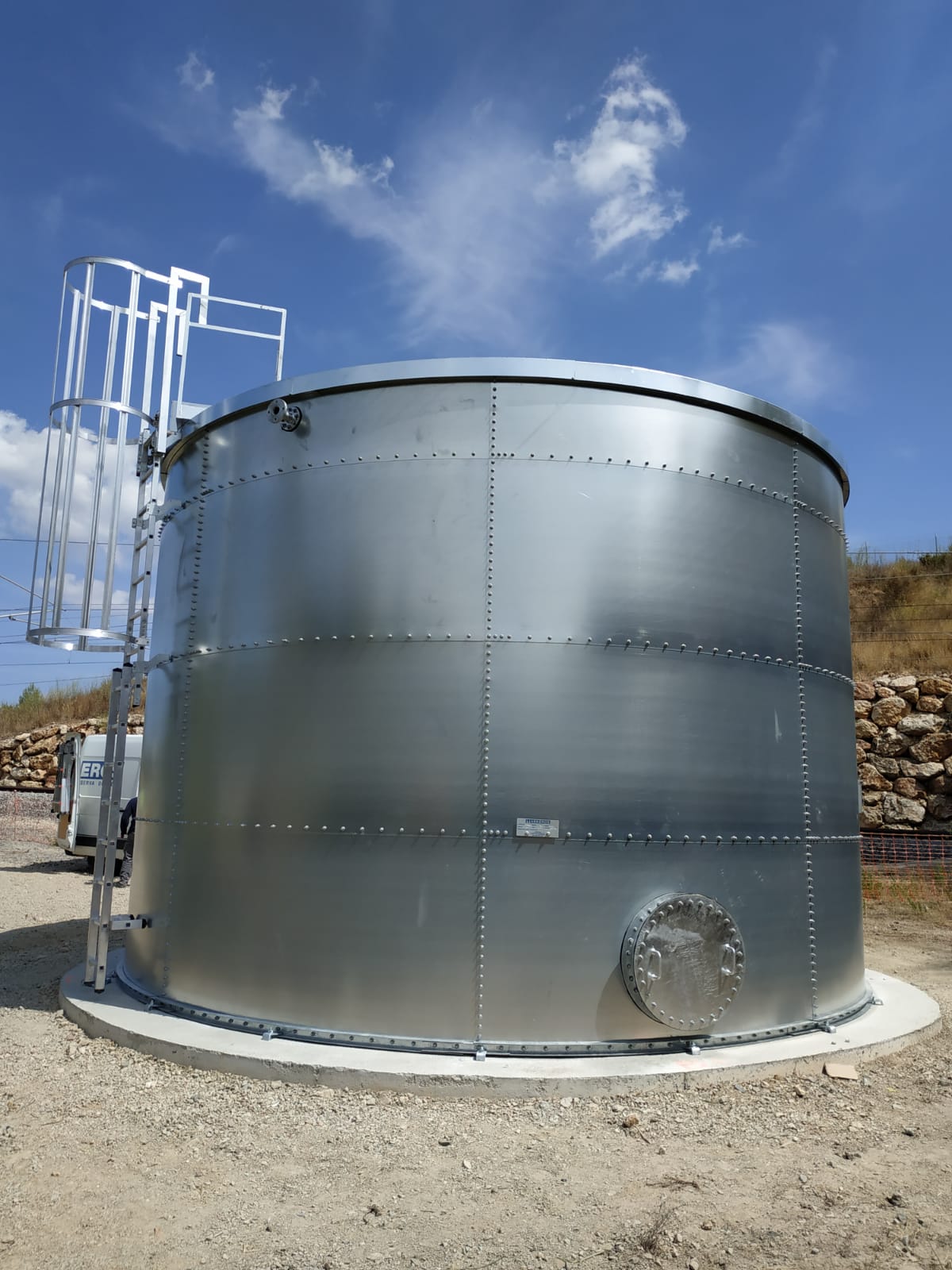 POTABLE WATER STORAGE TANKS
The construction of potable water tanks in different areas is a solution in terms of health and supply for many populations. The geographical particularities and weather conditions of a certain region or, simply, the fact that difficult supply situations often crop up are some of the powerful arguments for installing drinking/potable water storage tanks.
In addition, the installation of this type of tank in industrial environments favors supply for human consumption in places where, often, there are supply problems.
We must point out that we have all the necessary quality certifications for the assembly of these types of tanks. A Butyl or PVC lining is used in our potable water tanks (both are certified for use with drinking water). Therefore, this type of vessel features the best materials so that the liquid is not damaged by external agents and/or bacteria. We use a watertight seal for these vessels so that no foreign elements can enter into the tanks.
AGRICULTURE WATER STORAGE TANKS
WATER TANKS FOR AGRICULTURAL USE
We manufacture, install, and maintain irrigation water tanks that guarantee impeccable results for agricultural tasks and objectives. These irrigation tanks, in the farming context, are 100% suitable for mixing water with various fertilizers to facilitate the irrigation tasks to be undertaken in this sector. Without a doubt, these are agricultural water tanks that meet the highest standards.
Tanks for livestock use: used to store drinking water for livestock and for processes on the livestock farm like washing animals, cleaning facilities, storing slurry, etc.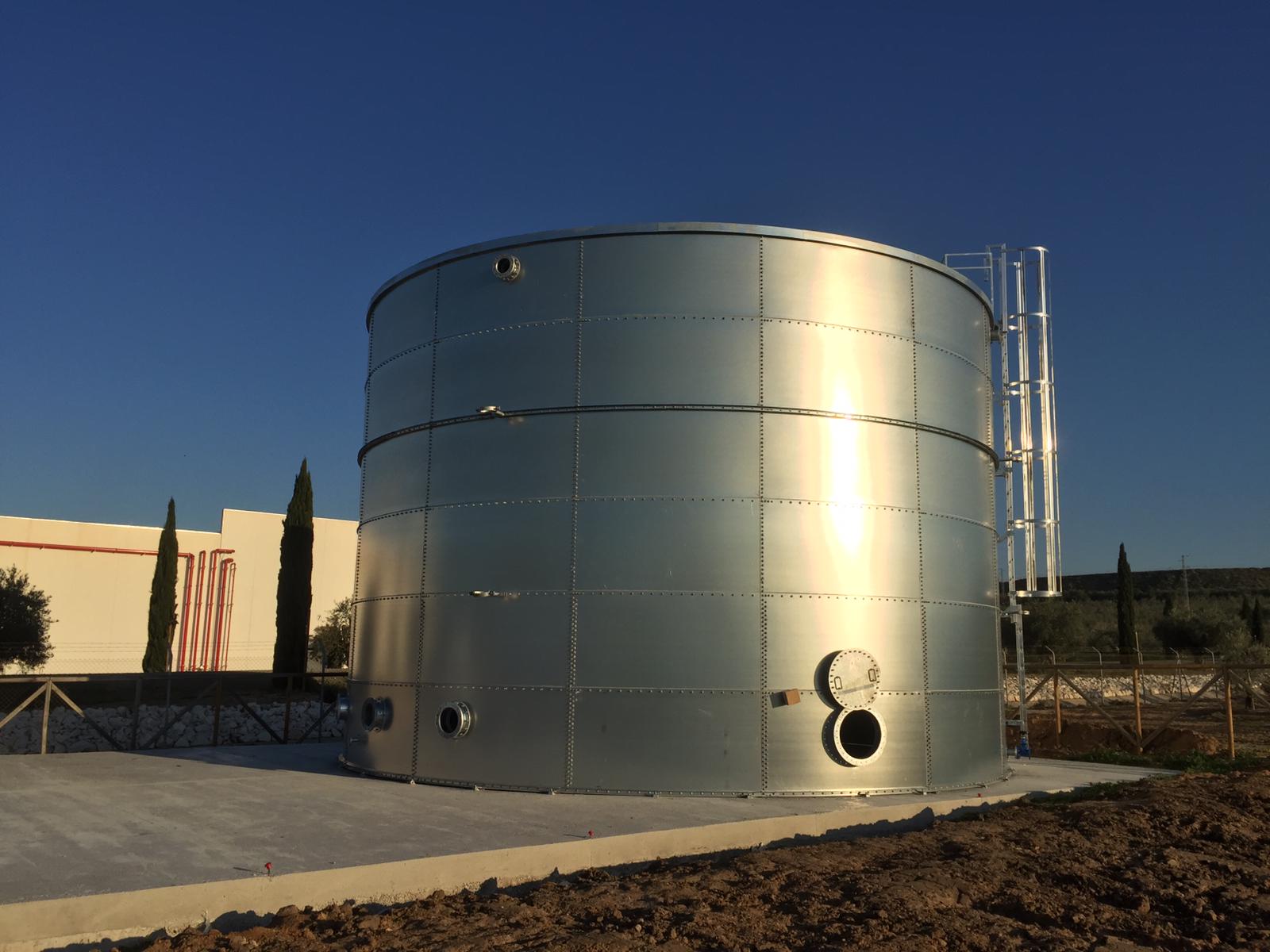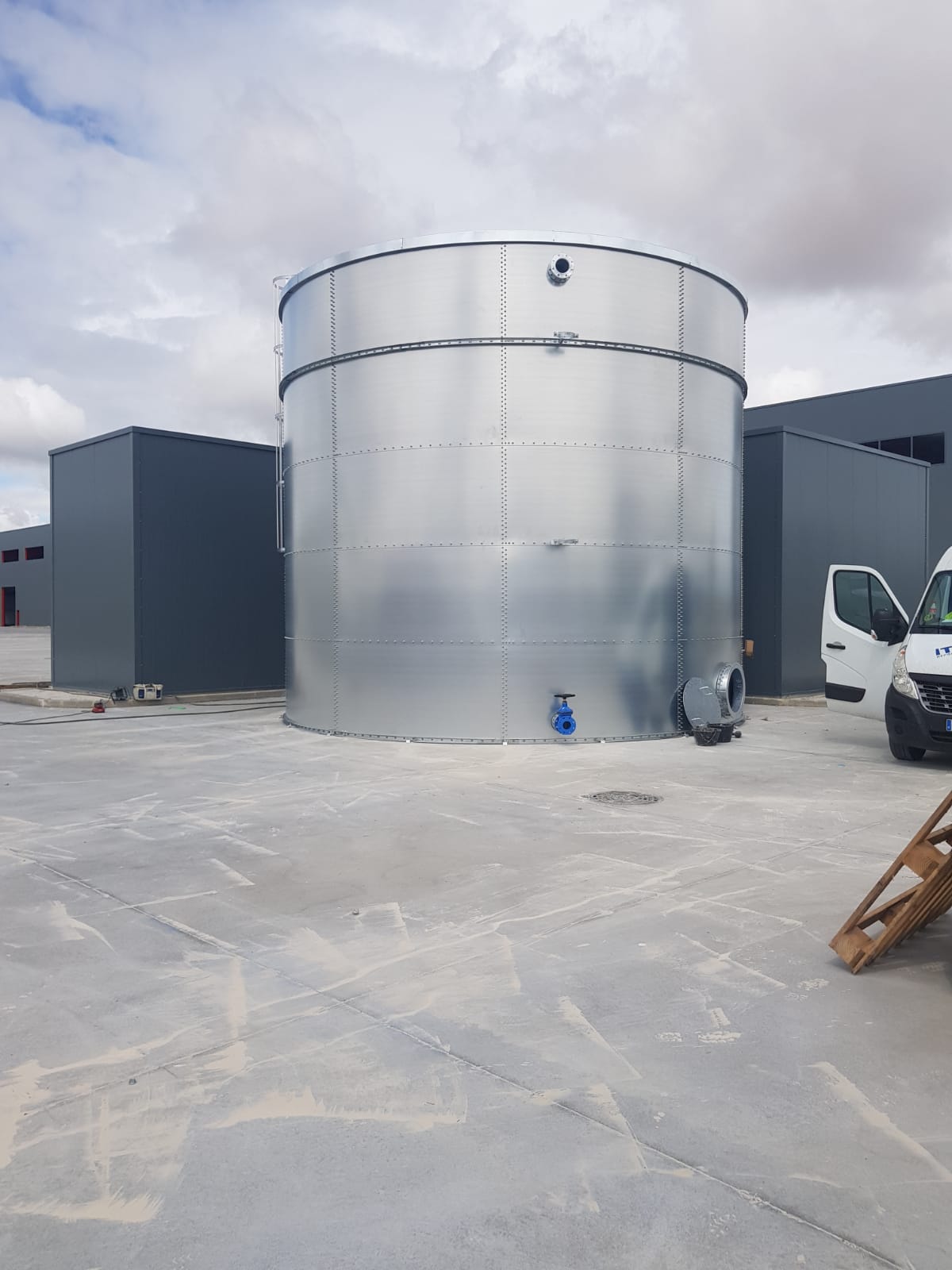 INDUSTRIAL WATER TANKS FOR THE FOOD, ENERGY, AND SERVICES SECTORS.
INDUSTRIAL TANKS FOR INDUSTRIAL PROCESS WATER
At Tankeros, we manufacture and assemble industrial process water tanks. These are tanks with special characteristics and properties and they must be designed and manufactured by highly professional specialists. These industrial process water tanks are quite necessary for the secondary sector. This is especially true in the food product sector. These are sterilized, sanitized, and disinfected tanks that guarantee their contents' properties are maintained.
Therefore, and taking into account the importance of this type of structure and the mechanisms for the advancement of these sectors and companies, we make our knowledge available to our clients so that they can install industrial process water tanks in their production environment. We take care of the entire tank manufacturing process, paying special attention to each piece and finish for the tank. Request information with no obligation to buy and get your quote today.
OTHERS: COMPATIBLE LIQUID STORAGE TANKS
We also offer our services to produce and assemble storage tanks for other liquids which are compatible with the design and materials of our tanks. Our tanks ensure that, in the event of complications in certain factory procedures, the products therein continue to be kept in optimal conditions. These liquid storage tanks must undergo proper maintenance and be managed responsibly for their proper upkeep.
Request information with no obligation to buy and get your quote today for the installation of these service water storage tanks for factories. Our experience speaks for the quality and efficiency of this type of vessel.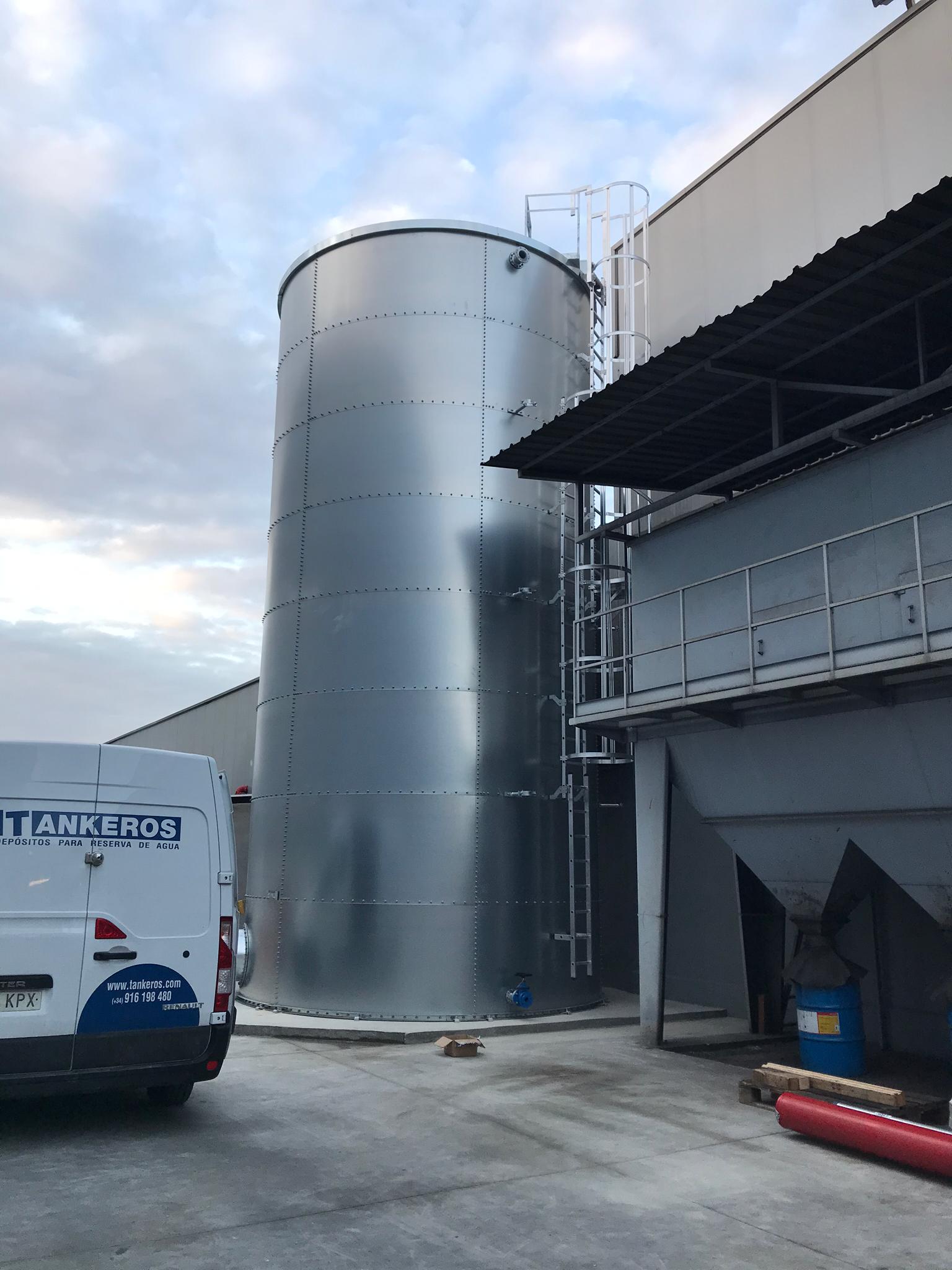 YOU MAY ALSO KNOW OUR PRODUCTS AS...